ROBOTEX International, one of the major robotics gatherings and festivals in the world, was organized in Tallinn, Estonia, on 29-30. November 2019. Experience Workshop was there with a lecture and two workshops. Kristóf Fenyvesi, founder of Experience Workshop, spoke about Experience Workshop's robotics pedagogical projects, which participants were able to test in practice. 
The entire team of Robotex Nigeria registered to the workshop: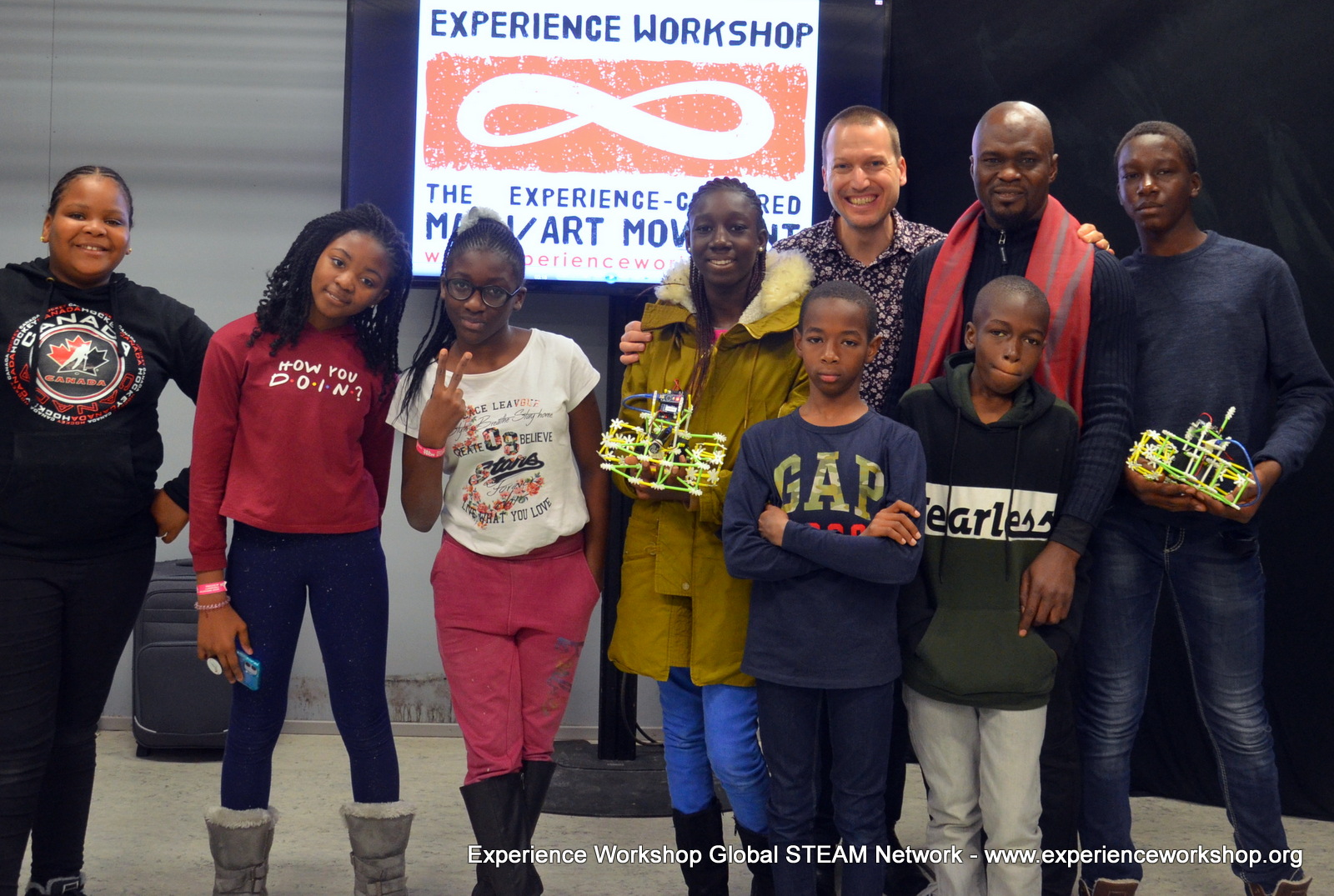 And the Iranian representatives of Robotex were there as well:
Workshop program:
Experience Workshop's creative STEAM robotics with 4D Frame, Micro:bit and more! Design, build, code your own robot soccer player!
Connecting areas of Science, Technology, Engineering, Arts and Mathematics in the learning process – as known as STEAM – can get a real boost when it comes to robotics. Participants are welcome to try Experience Workshop's 4Dframe hands-on robotics toolkit to create any kind of constructions. Bring your Android-based mobile or tablet if possible to get your robot controlled wirelessly. Experience Workshop's 4Dframe Micro:bot video: https://www.youtube.com/watch?v=yzRbX7HJyoA&
The participation of Experience Workshop was supported by the Balassi Institute in Tallinn.