Jyväskyläläinen Experience Workshop ay tarjoaa opettajien koulutusta englannin kielellä sekä suomalaisille että kansainvälisille opettajille. Tarjolla on koulutusta muun muassa STEAM -oppimisen (Science, Technology, Engineering Arts ja Mathematics), tutkivan ja leikkisän oppimisen, monialaisen osaamisen, kestävän kehityksen ja digitaalisen osaamisen kehittämisen aiheissa.
---
Ajankohtaiset koulutukset
Kurssien työkieli: useimmiten englanti (min. taso: B2)
Keskimääräinen koulutustuntien määrä: 15-35 tuntia
Koulutettavat saavat kurssitodistuksen
Sijainti: Jyväskylä, Suomi
Ilmoittauduminen: kurssin sivulla
Kurssin hinta: 399-660€
---
Onko kysymyksiä? Ota yhteyttä:
info@experienceworkshop.org
+36204744946
Nóra Somlyódy
CEO
Dr Kristóf Fenyvesi STEAM ohjaaja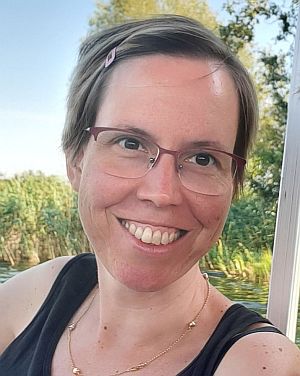 Eszter Kovács Erasmus-koordinaattori
---
Palautetta:
I understood something about STEAM and would love to delve into a maths project during a similar visit.

We built relationships for a possible joint project.
(teachers of the Áron Szilády High School (Hungary))